If you do great work, you get great results
The basic concept behind every project we take on is clear: do great work. It's simply not enough to just get the job done, but instead we value each opportunity to drive our creativity, hone our strategy and bring something unique and amazing to our work.
Founded in 2006, Coulee Creative is talented team of designers, developers, copywriters and strategists located throughout the United States and headquartered in La Crosse, WI.
As a digital design agency, we're best known for innovative website design.  Our passion for crafting customized websites is rooted in knowing that great work will truly impact our clients' business. Great work gets results. It increases engagement, builds trust and elevates brands.
Big Results
Working
With Us
What is unique about working with us? It's a question we ask ourselves with every project request. Sure, we understand that consumer decisions are based on emotion, we're committed to exploring new trends and have a knack for intuitive solutions. These are not small things. They've been cultivated from years of experiments, failures, learning and experience.
But why work with us? Because work should be fun. We become that extension of your team that you kind of want to invite to your next party.
Work Should Be Fun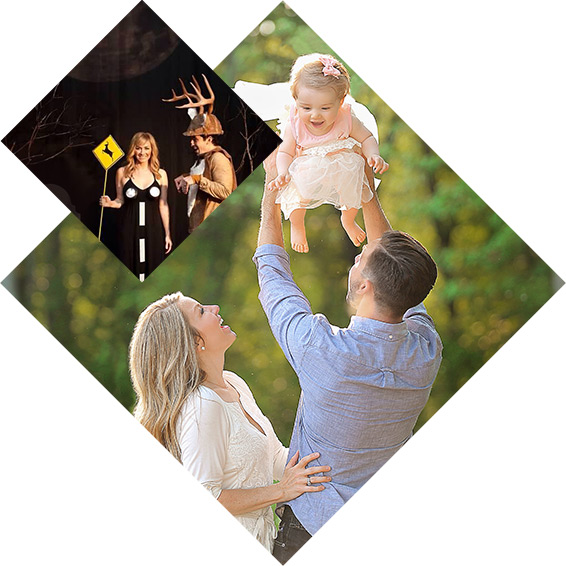 Meet The Founders
Hi there, we're Jared and Melissa, the founders of Coulee Creative. We met years ago at a medium-sized advertising agency where we learned a ton of dos and some don'ts for a successful business in our industry. There were project deadlines, happy hours, big client proposals and a few sparks flying. One big proposal, but that was years after our old agency days. We started Coulee Creative in 2006, threw the best ever 4th of July party in 2008, got married in 2011, brought on another developer and designer in 2012, won Halloween costume contests two years in a row (2013, 2014 and hoping for a three-peat), added another copywriter and had our beautiful daughter in 2014.
How do we do it? Don't worry, we get asked that all the time. Running a business together presents its challenges, but the benefits are pretty awesome. We've built a solid foundation, both personally and professionally, by following a few simple guidelines: treat each other with respect, communicate openly and enjoy a good laugh. We carry these principles over into how we work with our team and our clients because every solid relationship needs a good foundation. And a good dose of fun.
Jared & Melissa Chelf
Think we're a good fit?
We'd love to hear about your project. Take five minutes to fill out a project form so that we can get to know you and your project better.
Get Started